Whether you are a dedicated follower of fashion or not, it is hard not to be influenced by current style trends, and once we've seen someone pull something off and look fantastic doing it, we find ourselves quickly coveting that look! This year is no different to any others since there are some pieces that you simply have to own to keep your style looking fresh!
Last year it was the Bardot top and bucket hat, and of course this year those are totally passé, so it is time to think again. To make life simple for you as you wade your way through the style dos and don'ts of this season, here is what you should be adding to your wardrobe now.
Crossbody bags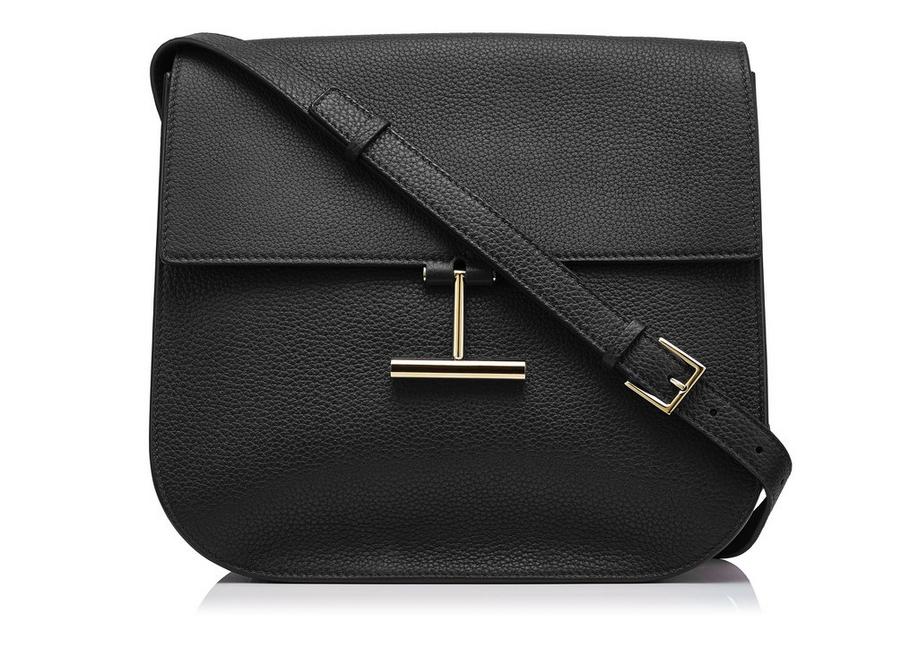 Since the somewhat controversial bumbag looks to be here to stay, why not give a nod to the fad with the bit more elegant but none-the-less trendy crossbody bag? Practical, secure and easy to wear no matter what your style, this is one bag trend that we're hoping will stick!
For a bag that'll stay looking bang on trend for the whole season, we recommend one in a metallic finish with a chain strap that'll not only last, but will definitely add that perfect finishing touch to your outfit.
White tank
It's simple and easy to wear, and even better, chances are that you already have one stashed away somewhere in your wardrobe – yes the classic white tank is back! Wear it alone with the jeans du jour, mom jeans, or use it as the perfect layering piece for other more sheer items.
On the catwalk, monochrome printing on white tanks was also a hit, so if you find the style a little too safe, why not be a bit bolder with one that has an eye-catching slogan on it.
Clashing pink and red
The fashion world loves to play around with style, which is how we end up with things like colour blocking and intentionally clashing colours like the clashing pinks and reds of this season.
Bright, bold and completely spectacular, we are loving that this trend has popped up just in time for Valentine's Day! For a careful foray into this style, try out a raspberry red with a delicate rose shade, but for braver fashionistas, go for fushia pink with pillar box red for a fabulous fashion bonanza.
Rubberised
Love it or hate it, rubber was a hot look on this season's catwalks and from boots to pencil skirts and dresses, you can expect the high street to be flooded with the stuff. For a practical take on this quite out there trend, we suggest sticking to raincoats and cool rubber ballet pumps (Vivienne Westwood as always was ahead of the pack!). Rainproof and beautifully shiny, you might be surprised by just how much you come to love this trend this spring.
Puffed up
From puffball skirt silhouettes to puffed sleeves, the puff seems to be back. A very 1980s sort of style, it is actually a refreshing change to see more structured shoulders as opposed to slouchy ones.
A chic little puff sleeve cardigan is probably going to be the easiest way to introduce this trend into your wardrobe, but equally a puffball skirt could be just the breath of fresh fashion air you've been seeking. A little bit impractical but undoubtedly fun, take advantage of this quirky style whilst it's in vogue now.
Monochrome polka dot
And finally, if you're simply not a fan of those delicate floral patterns that crop up without fail every spring then why not give the monochrome polka dot a go. A bit more grown up and sophisticated, choose white dots on a black background or vice-versa for a seriously on trend style.
A silky blouse or a feminine dress are ideal ways to introduce this pattern into your wardrobe, and the great thing about it is that thanks to its monochrome palette, it works well for both casual and smart wear. Easy to style and easy to wear, we're set to go a bit dotty over this trend in the coming season.
No matter if you decide to try all of these trends or just one or two, one thing you can guarantee is that you are going to look like a serious trendsetter this spring.